JULY 05 2017
Interview — Inès Mélia
Introducing Inès Mélia, the first #ReardWoman and 2017's World Bikini Day Ambassador.
Réard spent a day with our first Guest Journal Editor and World Bikini Day Ambassador, Inès Mélia, to find our more about her life as a DJ, her summer essentials and of course her favorite Réard pieces. Full interview below!
The bikini is a triangle which crosses all trends and all eras. It is the symbol of the liberation of women.
Tell us a little bit about yourself, where are you
from and how long have you been in Paris?
I'm Inès Mélia, I'm from a small village in the
 South of France, Château Neuf de Pape. I've been 
living in Paris for 9 years.
What are your favorite objects or pieces in your 
apartment, and where do they come from?
My CD wall and my Pelican lamp from the 1970's.
When did you start to play music and become a DJ? 
Do you play an instrument?
I have played the guitar and violin from when I was 
really young. When I was 18 I arrived in Paris and I
 started going out to the clubs – a revelation! Being a DJ was not a calling I had because I was destined to be an auctioneer! But my passion for music was stronger than anything, so I started playing records in small restaurants to try my hand at it; one thing led to another
 and I found myself mixing in a club for private events… To be a DJ allows me to have a nomadic lifestyle
 and I love that.
Who are your favorite artists?
My favorite artists are Miranda July, Nicolas de Staël, 
James Turrell, David Lynch…
Where would you escape to when it is more than
 30 degrees in Paris?
To Morocco, my father has a vineyard there (Val D'argan) that is located 20km from Essouira. Twenty years ago when he settled there, there was no electricity. But today it is a vineyard of 50 hectares of organic farming with a restaurant, guest rooms and a giant camel! I fell in love with this area, and I go back as often as possible!
What are your favorite albums or vinyls?
My favorite albums are: - Brian Eno & Harold Budd - The Pearl - Les compilations Psychemagik - Ménage A Trois - Australia Part III
 - Paradis - Recto Verso - Tears For Fears - Song from the big chair - Spendau Ballet - True
BACKSTAGE RÉARD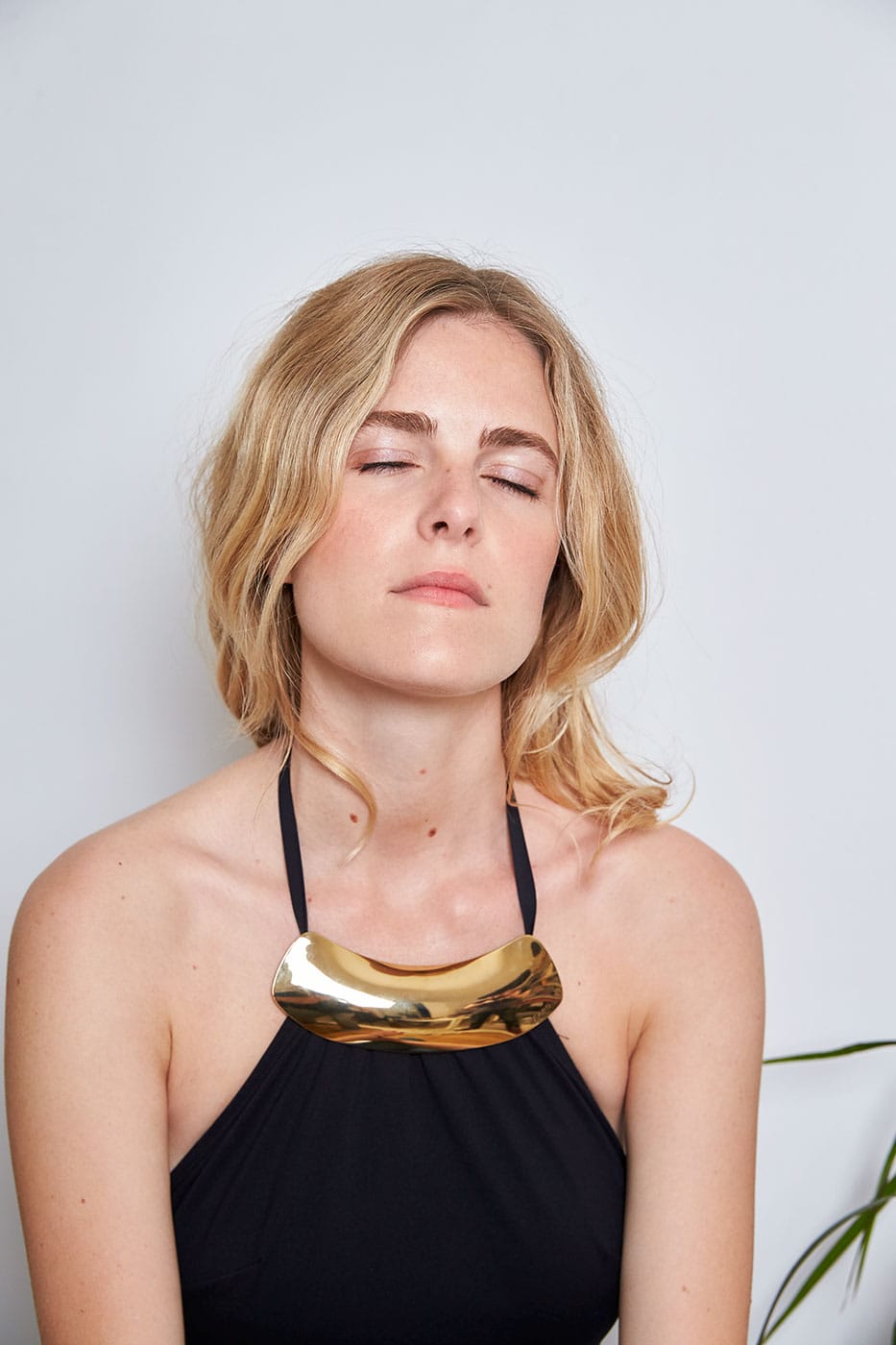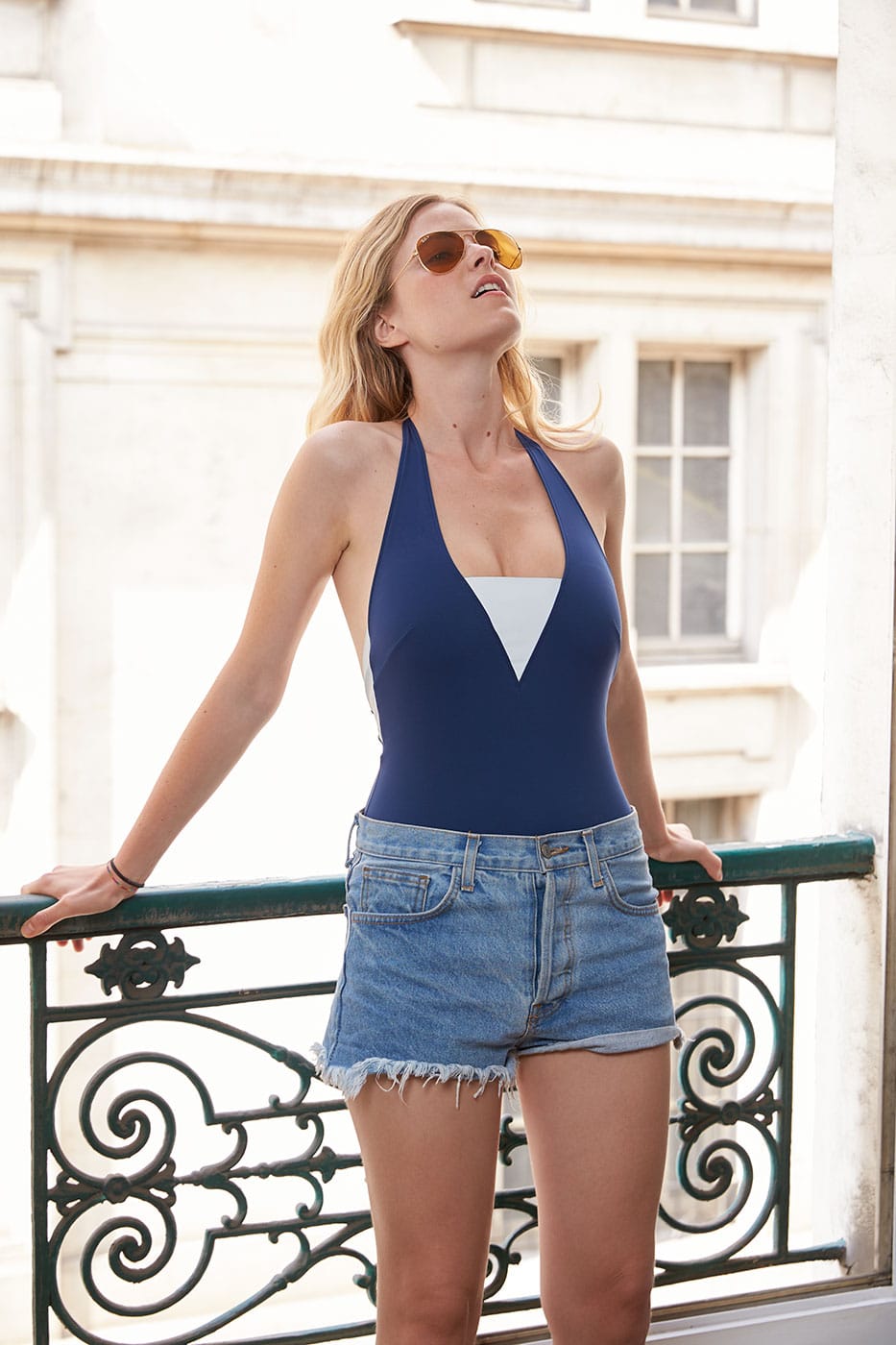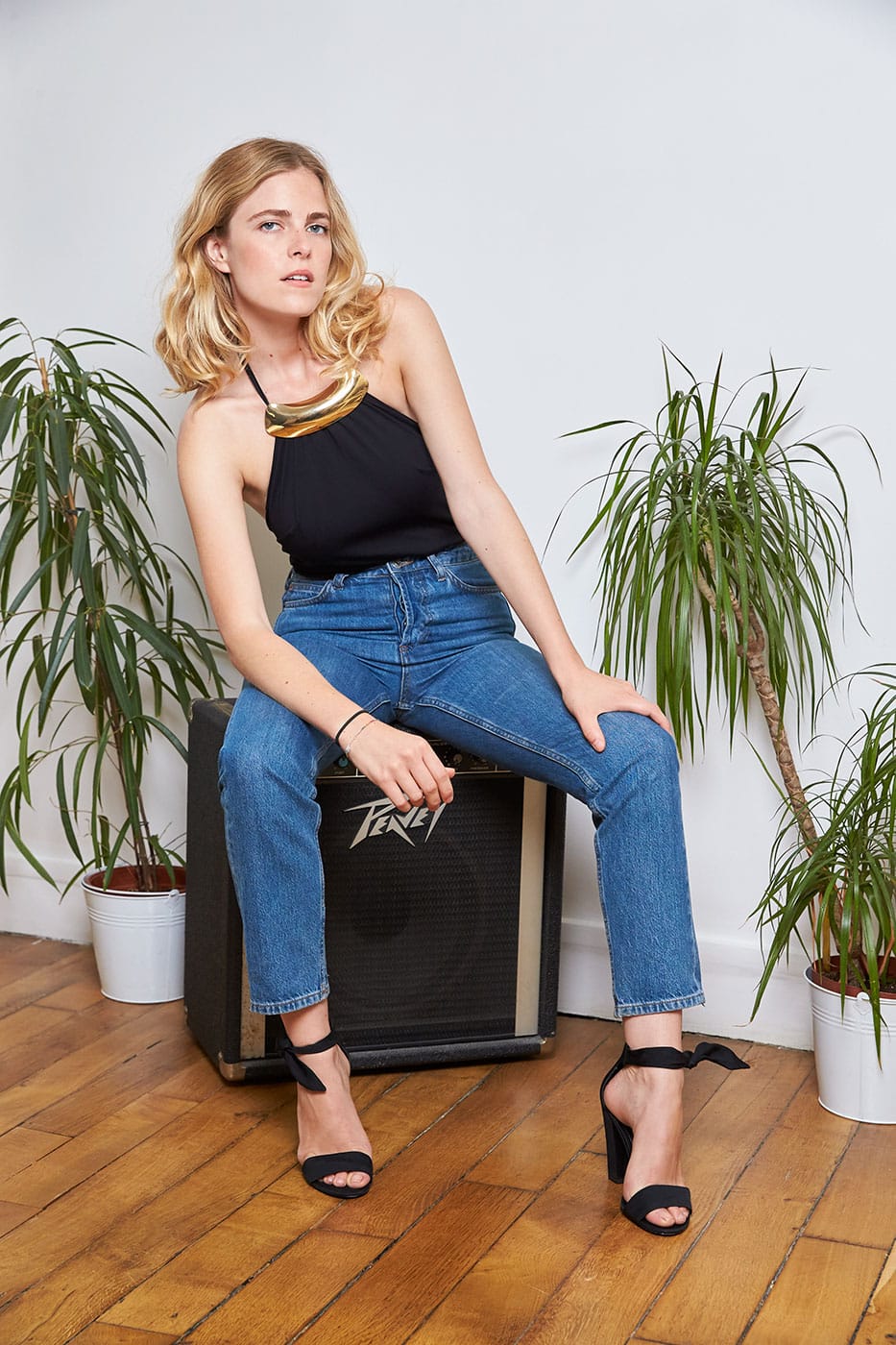 What is your ultimate song or music to listen to at the beach?
Carly Simon and the last compilation of Brazilian group Fatnotronic.
What inspires you when you create music?
Unfortunately you cannot order inspiration, it may strike at any moment, or not appear at all. Fortunately Paris is a very inspiring city!
What is your definition of Parisienne style?
The Parisienne is natural and their style is rather simple, she likes to have fun with fashion and doesn't take it too seriously.
Tell us the story of your first bikini!
I must have been really young, but I remember the first one because it made an impression on me! It was a crotched style with embroidery, very retro but quite sexy at the same time!
What essentials would we find in your beach bag?
SPF50 sun cream, a pair of sunglasses and a book.
If Réard Paris was to create a bikini especially for you,
 what would it look like?
It would be a red bikini – very "Baywatch".
How would you define the Réard Girl?
Elegant and unique.
For you, what does the bikini symbolize?
The bikini is a triangle which crosses all trends and all eras. 
It is the symbol of the liberation of women.

Who is your favorite female role model?
My mother and Charlotte Rampling.
How would you describe what it is to be a woman
in the 21st century?
It's being fearsome and keeping a bit of audacity.
What are your three favorite Réard swimsuit styles?
Jane, Catherine and the ITB.
How do you feel about being our first Guest Editor
 and World Bikini Day Ambassador?!
I am very flattered and very happy!!!